Build your web apps using Smart Custom Elements
Smart.ToggleButton - configuration and usage
Overview
This element is a clickable toggle button with two states: checked and unchecked. The state can be changed by clicking on the button or by setting the checked property.
To initialize a Toggle Button, the user has to include the following files to the head of the page:
smart.base.css - the CSS file containing the styles for element
smart.element.js - the base class
smart.button.js - the JS file containing the element definition
The following code adds a toggle button to the page.
<!DOCTYPE html>
<html lang="en">
<head>
 <link rel="stylesheet" href="../../source/styles/smart.base.css" type="text/css" />
 <script type="text/javascript" src="webcomponents-lite.js">
</script>
 <script type="text/javascript" src="../../source/smart.element.js"></script>
 <script type="text/javascript" src="../../source/smart.button.js"></script>
</head>
<body>
    <smart-toggle-button></smart-toggle-button>
</body>
</html>
Demo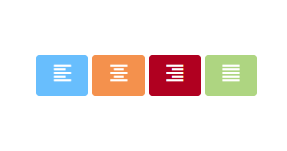 Note how smart.element.js and webcomponents.min.js are declared before everything else. This is mandatory for all custom elements.
Appearance
If the user wants to change the content of the check box, this can be accomplished by setting the innerHTML property of the element, like so:
<!DOCTYPE html>
<html lang="en">
<head>
 <link rel="stylesheet" href="../../source/styles/smart.base.css" type="text/css" />
 <script type="text/javascript" src="webcomponents-lite.js">
</script>
 <script type="text/javascript" src="../../source/smart.element.js"></script>
 <script type="text/javascript" src="../../source/smart.button.js"></script>
 <script>
 window.onload = function () {
    document.querySelector('smart-toggle-button').checked = true;
 }
 </script>
</head>
<body>
 <smart-toggle-button>Toggle button</smart-toggle-button>
</body>
</html>
Behavior
Using the checked property the user can change the check state of the element dynamically as well.
By default the checked of the check box is set to false. It could be set to true or false
The element offers multiple click modes:
hover
press
release
pressAndRelease
clickMode is a property of the button that can be changed either from the HTML tag by setting the attribute click-mode and assigning a new value to it or by following the earlier approach and change it dynamically via javascript during the onload stage of the window object or later
Here's how to set a new clickMode on element initialiation:
<!DOCTYPE html>
<html lang="en">
<head>
 <link rel="stylesheet" href="../../source/styles/smart.base.css" type="text/css" />
 <script type="text/javascript" src="webcomponents-lite.js">
</script>
 <script type="text/javascript" src="../../source/smart.element.js"></script>
 <script type="text/javascript" src="../../source/smart.button.js"></script>
</head>
<body>
 <smart-toggle-button click-mode="press">Toggle button</smart-toggle-button>
</body>
</html>
And here's how to change it via javascript after the element has been initialized:
<!DOCTYPE html>
<html lang="en">
<head>
 <link rel="stylesheet" href="../../source/styles/smart.base.css" type="text/css" />
 <script type="text/javascript" src="webcomponents-lite.js">
</script>
 <script type="text/javascript" src="../../source/smart.element.js"></script>
 <script type="text/javascript" src="../../source/smart.button.js"></script>
 <script>
 window.onload = function () {
    document.querySelector('smart-toggle-button').clickMode = 'pressAndRelease';
 }
 </script>
</head>
<body>
 <smart-toggle-button>Toggle button</smart-toggle-button>
</body>
</html>
Keyboard Support
Smart.ToggleButton check state could be changed via Space. Space should change the state only to Checked or Unchecked. The element is focusable and can be focused using the Tab button.